Trek Bicycle Corporation – the largest manufacturer in the United States of America
Trek Bicycle Corporation, with headquarters in Waterloo, Wisconsin, is a family-owned US bicycle manufacturer. In 1976, the company was founded with five employees in a barn in Waterloo (Wisconsin) in the USA. The first road bike went out of production in 1982, the first mountain bike followed the next year. In 1989, Trek opened its first offices outside of America in the United Kingdom and Germany. In 1995, Trek acquired parts supplier Bontrager to create a perfect and constantly innovative range of bikes and equipment to this day. Trek distributes its bikes through 1,700 independent bike stores throughout North America, subsidiaries in Europe, Asia and South Africa, and dealers in 90 countries worldwide. Most Trek bicycles are manufactured outside the United States, including in the Netherlands, Germany, Taiwan and China.
Lifetime Warranty on Trek Frames
The high self-imposed standards in terms of value and durability, are reflected in the lifetime warranty that Trek gives for all its frames. The lifetime warranty applies to framesets (i.e. frames including rigid forks), main frames and full-suspension rear frames, as well as Bontrager wheels with carbon rims, for the lifetime of the first owner. Subsequent owners (second or later) are entitled to a three-year warranty on the Trek frame and fork from the date of initial purchase from the dealer. This warranty does not cover items such as wheels, suspension forks, drivetrain components, etc.
OCLV Carbon – Das stärkste und gleichzeitig leichteste Carbon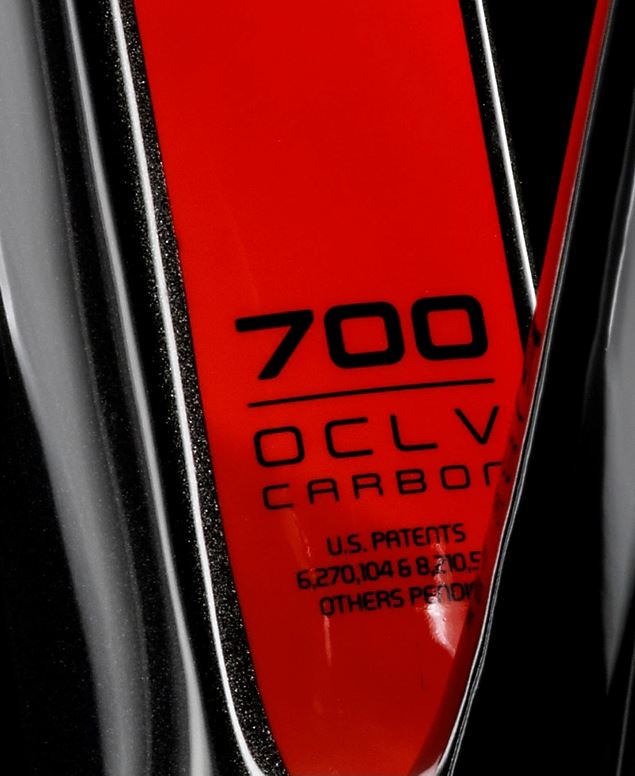 OCLV Carbon is Trek's patented carbon fiber process and the result of more than 25 years of experience building the world's best carbon bikes in Waterloo, Wisconsin, USA. Experience is incredibly important, especially when dealing with a material that offers almost endless possibilities and at the same time presents such unique challenges as carbon fiber. To understand the best technology, you have to work with it – and that's exactly what Trek have been doing since 1991.
Alpha Aluminium – The most advanced aluminum ever
Aluminum frames and components have always been used in the bicycle industry, but that doesn't mean there aren't exceptional opportunities for advancement and perfection. With Alpha Aluminum, Trek has taken the most advanced concepts in metallurgy and pushed them to the limit: building frames that are strong, lightweight, and offer ride performance comparable to carbon frames.
IsoSpeed – Compliant comfort, relentless performance
Since the invention of the traditional diamond frame over 100 years ago, one fundamental challenge has remained: How to make a bicycle frame stiff enough to be efficient and ride predictably, on the one hand, and compliant enough to reduce the fatiguing jarring of uneven roads, on the other?
Dozens, if not hundreds, of ideas – including numerous vibration-damping materials and suspension systems – for solving the stiffness/flexibility problem have been developed and tested with varying degrees of success. As noble as all these attempts may have been so far, there was none that really satisfied demanding, experienced road cyclists. Until 2012, that is, until IsoSpeed.
IsoSpeed challenged traditional frame design. Taking a different approach than the previously favored approaches to solving the compliance dilemma (such as suspension systems, elastomers or vibration dampers), IsoSpeed retains the diamond-shaped frame geometry but "decouples" the seat tube from the top tube, allowing the seat tube to swing away the forces of the road. The result is a bike that moves with the road while offering the feel and efficiency of a traditional road bike design.
This "decoupling" is achieved in two ways, depending on the bike model. Both methods are equally effective and significantly increase ride quality.
Brought up with space technology
The road to superior performance is paved with curiosity. In 1976, Trek's founders asked themselves this question: Why aren't there any high-performance bikes in the U.S.? Today, Trek provides the most talented and passionate bike engineers with the resources to simply question everything, because innovation only happens when you have the courage to ask the truly uncomfortable questions and take risks. To be at the forefront, you're committed to innovation.